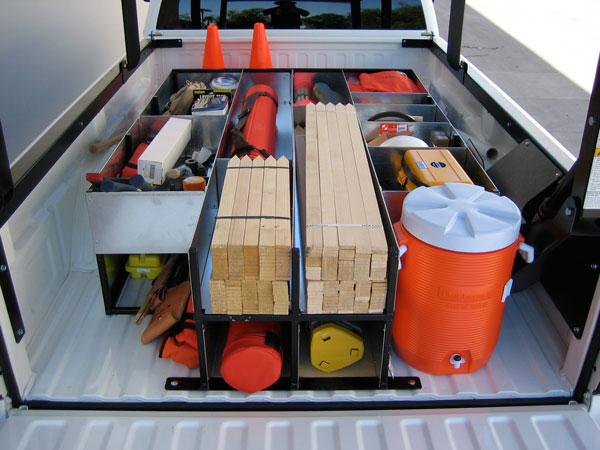 Survey Truck Organizer
Available for all full-sized pickups.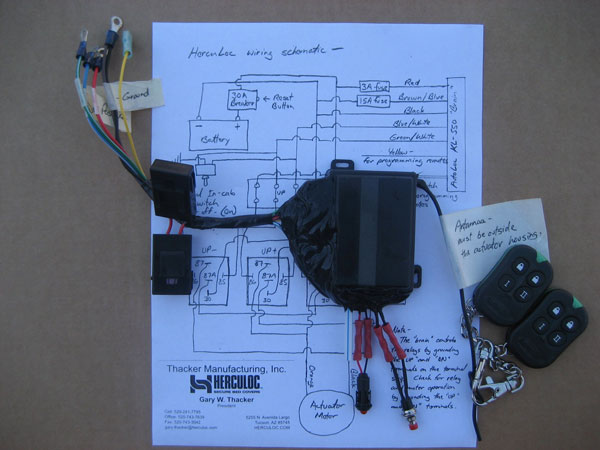 HercuLoc Electric Parts
If you have one of the old Electric Series HercuLocs you will find its service parts here.
I have re-invented the HercuLoc into a much lighter and simpler product.  It still has the security and durability of the older models and it is still the best solution for a survey truck.  The BrandFX Body Company (Fort Worth, TX) is the exclusive licensee of the patents and now makes the product as the BFX EasyLift.  The flyer on the BFX EasyLift can be downloaded here.
Gary Thacker, Inventor of the HercuLoc